With dry January and Operation Transformation in full swing for 2018, many people are looking for the best food options to get and stay healthy this New Year.
At Marios we do our best to cater for many dietary requirements as possible. One popular request is the gluten free option. We are delighted to say we do cater for our gluten free customers.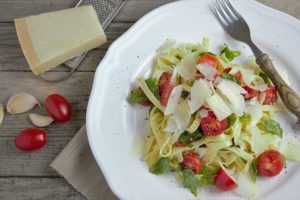 A popular entree is delicious gluten free Chilli Prawns which consists of Grilled Marinated Tiger Prawns in Chilli, Garlic & Lemon this can also be ordered as a main dish. A familiar and traditional entrée in the Marios restaurants is gluten free Insalata Caprese, Fresh Mozzarella,Vine Ripened Tomatoes, Fresh Basil & Olive Oil.
For the 2018 super healthy options all of our salads offer a gluten free option.
Feel free to choose any of our pasta dishes and replace with penne pasta for a mouth watering traditional Italian meal.
If you are more of a mains person then why not check out gluten free Pollo Mario – Grilled Breast of Chicken With White Wine, Mushroom & Cream Sauce. Served with salad, or fries.  Filletto di Manzo alla Griglia – Beef Fillet cooked to your liking with either Pepper or Mushroom Sauce Served with fries, or salad.
So now that you know just some of the mouth watering gluten free options we have available at Marios, pop in for a bite to eat, enjoy our early bird menu options or a weekend treat with family and friends.
NB: Marios offer gluten free options and do their best to keep the kitchen prep gluten free however please note there is not a separate kitchen for preparation and therefore  serious gluten allergies should take caution.
http://marios.ie/wp-content/uploads/2014/05/marios-logo1.png
0
0
Deirdre Foley
http://marios.ie/wp-content/uploads/2014/05/marios-logo1.png
Deirdre Foley
2018-01-15 11:52:56
2018-01-15 12:08:10
Gluten Free Options at Marios