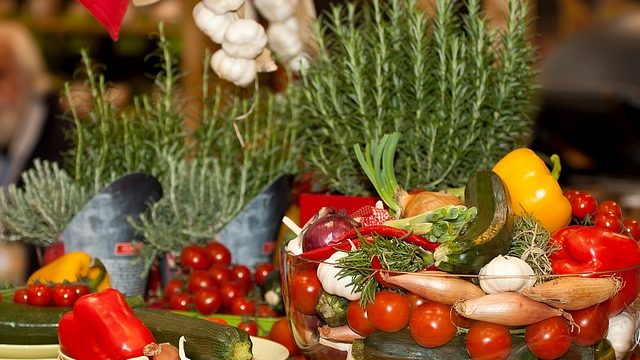 With their diet of fresh fish, ripe vegetables and olive oil the Italians have a reputation as the eaters of one of the world's most healthy diets. Yet, many Mediterranean meals have, via a voyage across the Atlantic, become creamy, cheesy, oily, fatty good time food; perfectly delectable, undoubtedly Moorish, but wholly unhealthy for those wanting to watch their weight.
Here are our tips on how to enact a renaissance in your pots and a Risorgimento on your tabletop.
Starters
Begin by saying a gracious but firm, 'No, grazie,' to the appetising breadbasket. Then realise that antipasti is less a salad than a selection of cured meats and cheese – a little heavy for the scale conscious.  
And even though pasta might be thought of as a starter course in many Italian restaurants, you really should reserve it only for your main.
Instead try a soup or insalate caprese or leaf through a Caesar salad like a king. A traditional Italian chef will lay a whole fillet of anchovy on your bed of salad, though a less historically conscious one might just include it in the dressing.  Either way you're getting a splendid dose of omega 3 oil.
Main Course – Pasta
If you want to go for pasta  (and who could blame you?),  you should go for a red sauce.  Check out marinara and vegetable based sauces. Avoid white sauces, which are usually too creamy or cheesy to be anything but tasty. White-wine and garlic sauces are also a good alternative to red sauces.
Alternative Main Courses
Though pizza and pasta are the stereotypes of Italian food, most Italians would consider them only a small portion of what the country has to offer.
Instead why not try fresh fish? Ask your server what's on the specials board. You can't get more healthy than the frutti di mare and Italian food is bursting with fishy flavours.
When choosing a fish dish bear in mind the method of cooking, it's pretty easy to make a healthy food bad by frying it or covering it in breadcrumbs.  So go for the fish that's cooked in olive oil or a white wine broth.
These tasty and healthy dishes should give you plenty of ideas. But you're on your own if you can't resist finishing with a tiramisu.
http://marios.ie/wp-content/uploads/2017/08/Image-for-blog-waistline.jpg
456
640
Deirdre Foley
http://marios.ie/wp-content/uploads/2014/05/marios-logo1.png
Deirdre Foley
2017-08-09 11:22:04
2017-08-09 11:22:04
How to Eat Out at an Italian Restaurant & Watch Your Waistline – Yes it is possible